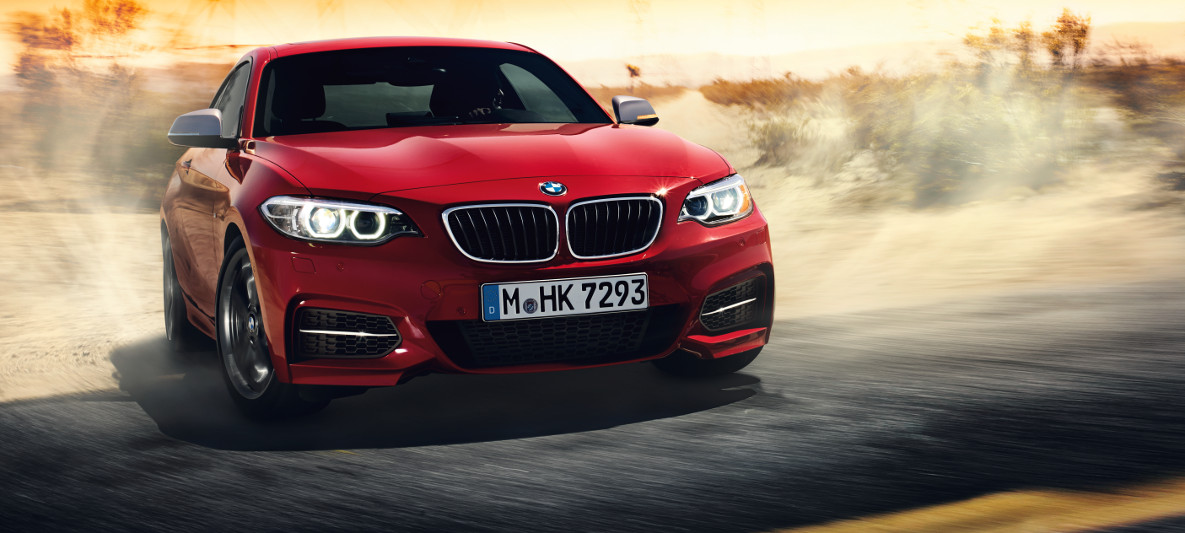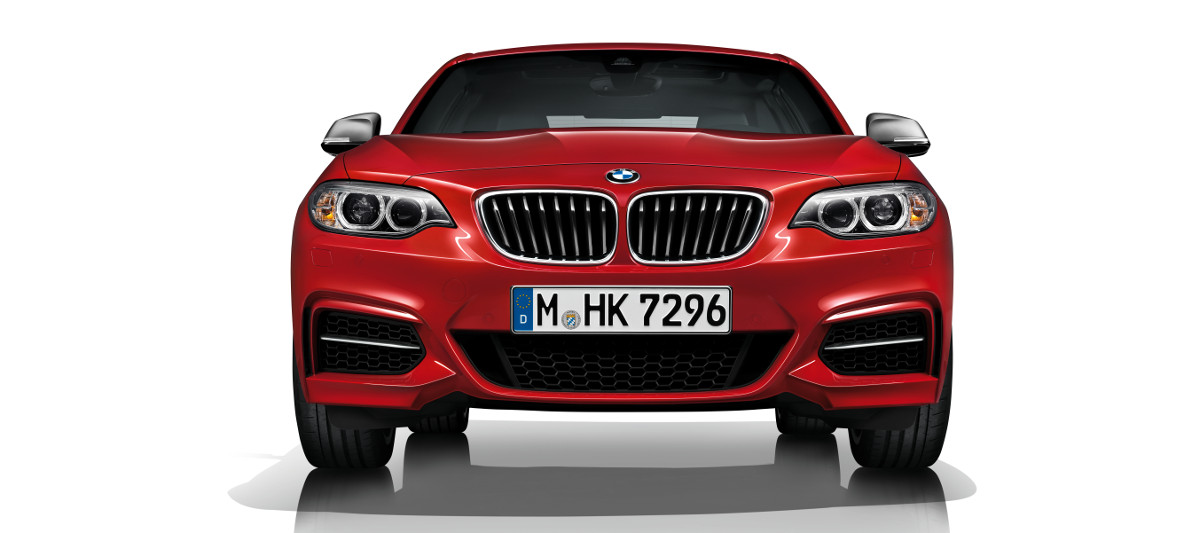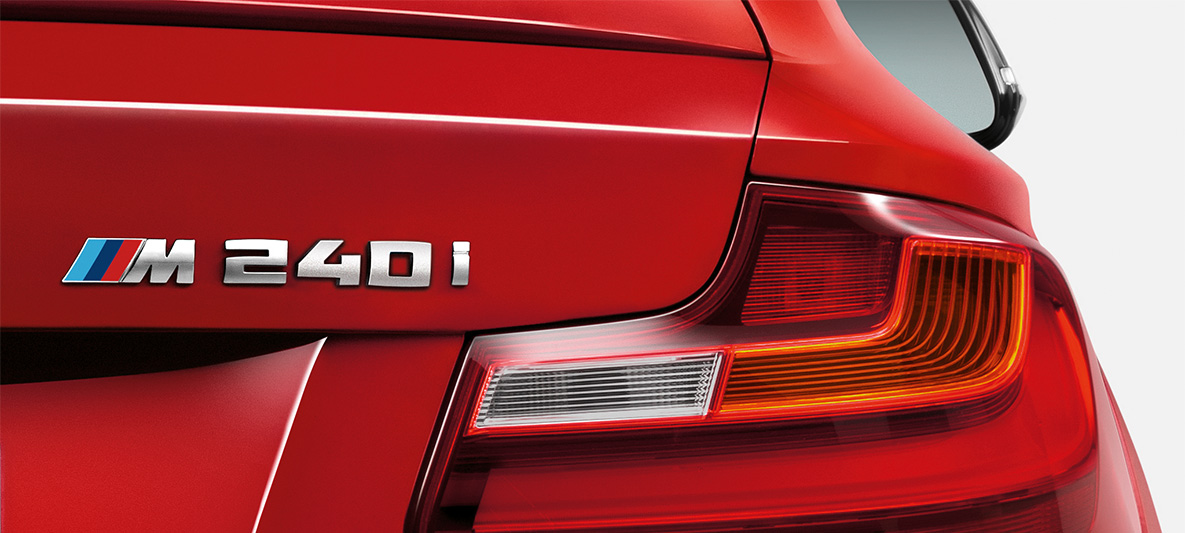 FRONT & REAR.
Everything in this vehicle is orientated in a forward direction. This is especially true of the front. The forward-slanting kidney grille with its four contour lines trace the air flow. The pointed form of the headlights gives the typical BMW face a completely autonomous character. The strict, horizontal setting of the striking rear emphasises the wide trail of the BMW 2 Series Coupé. The visual interplay between the rear exhaust and the nearby lower rear area makes the vehicle look like it's lying closer to the ground. The particularly sporty character of the M235i is played up by a spoiler lip on the tailgate. In addition to its optical effect, it influences the driving dynamics by reducing upswing at high speeds and increasing the surface pressure.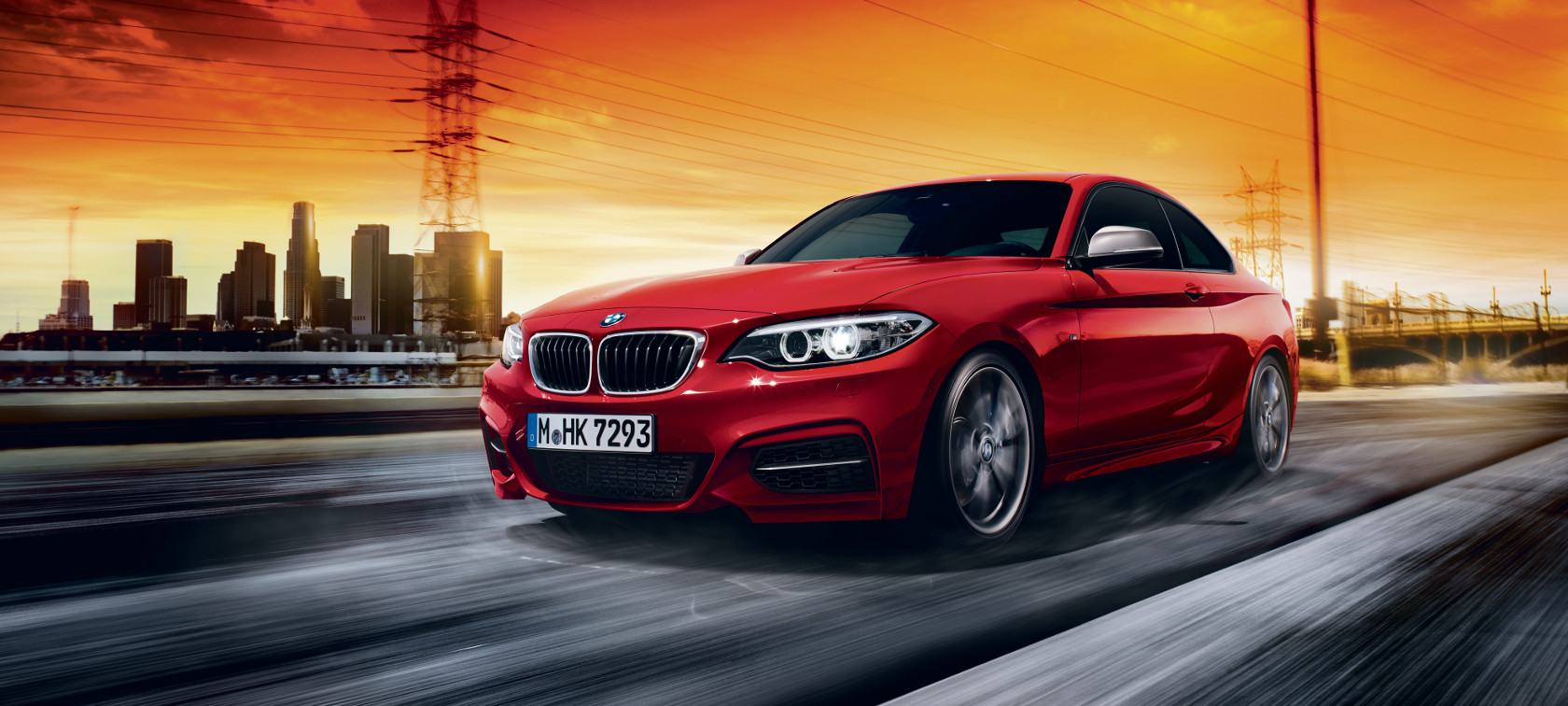 DESIGN.
All important design elements in one film: take an in-depth look at the BMW 2 Series Coupé.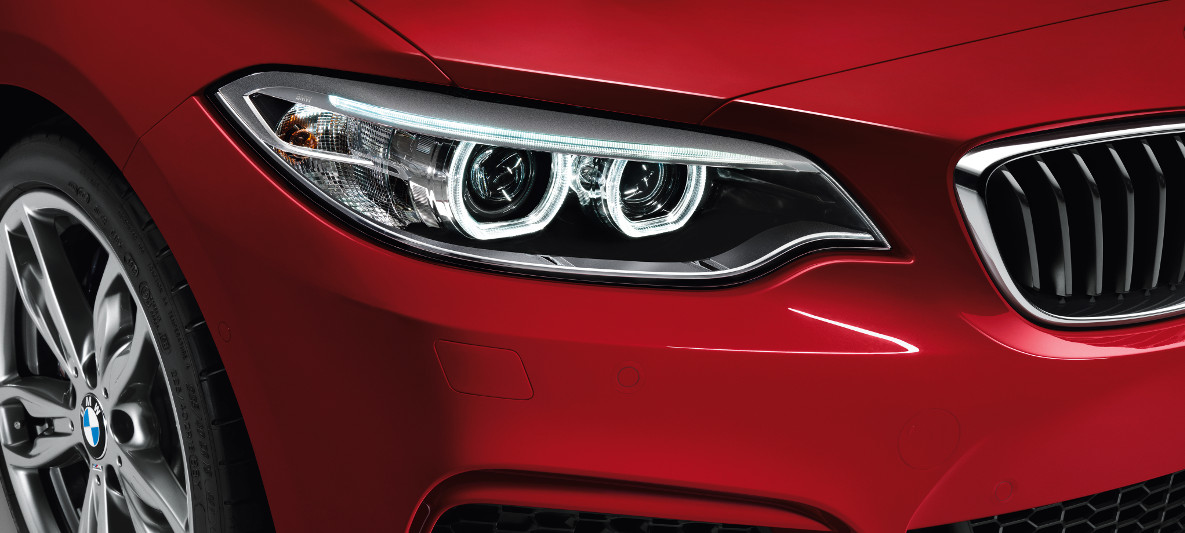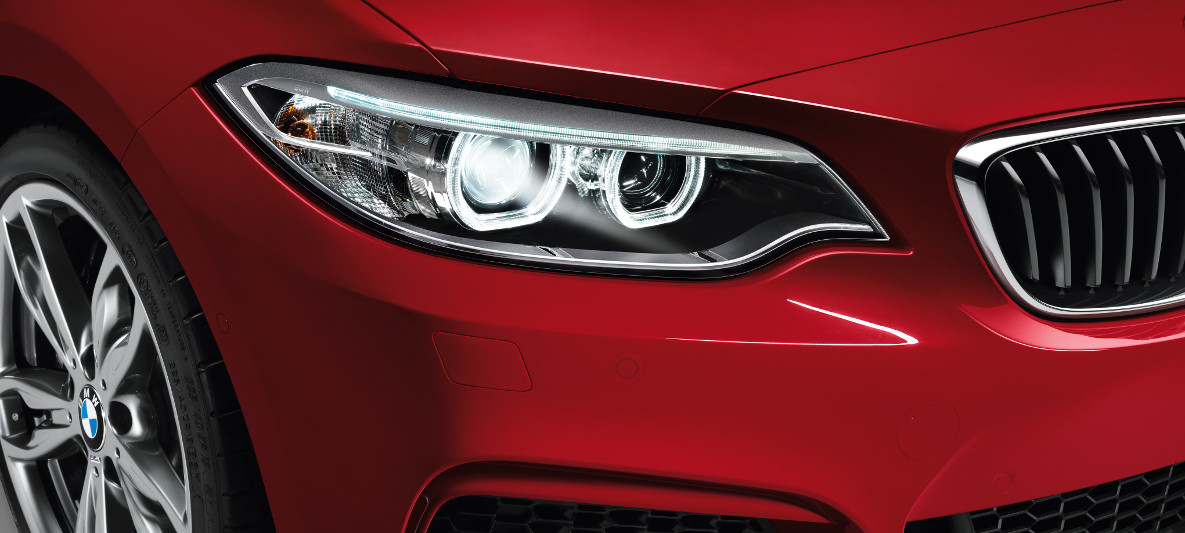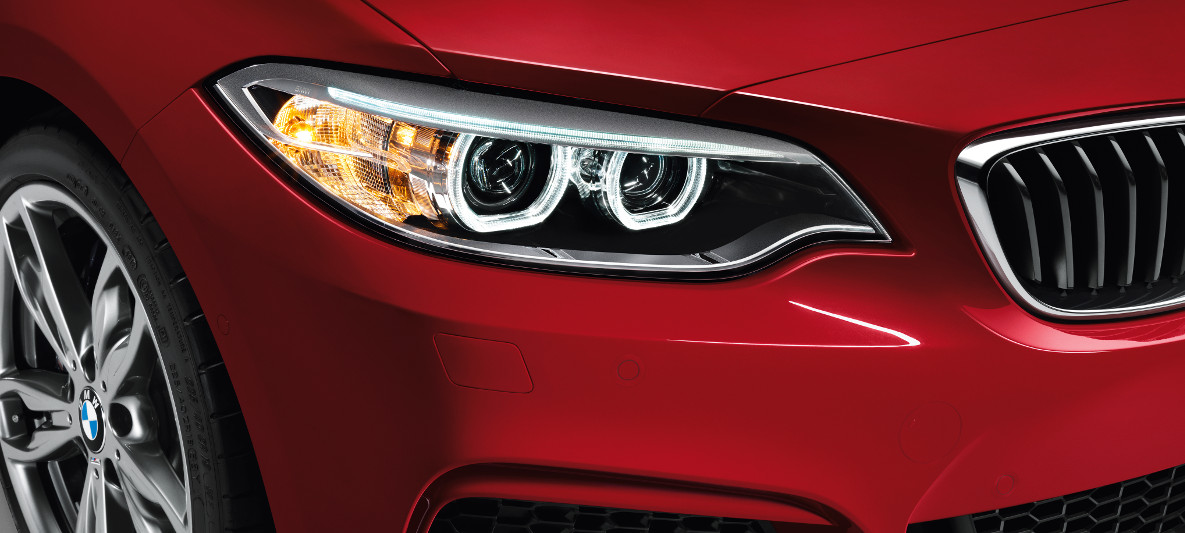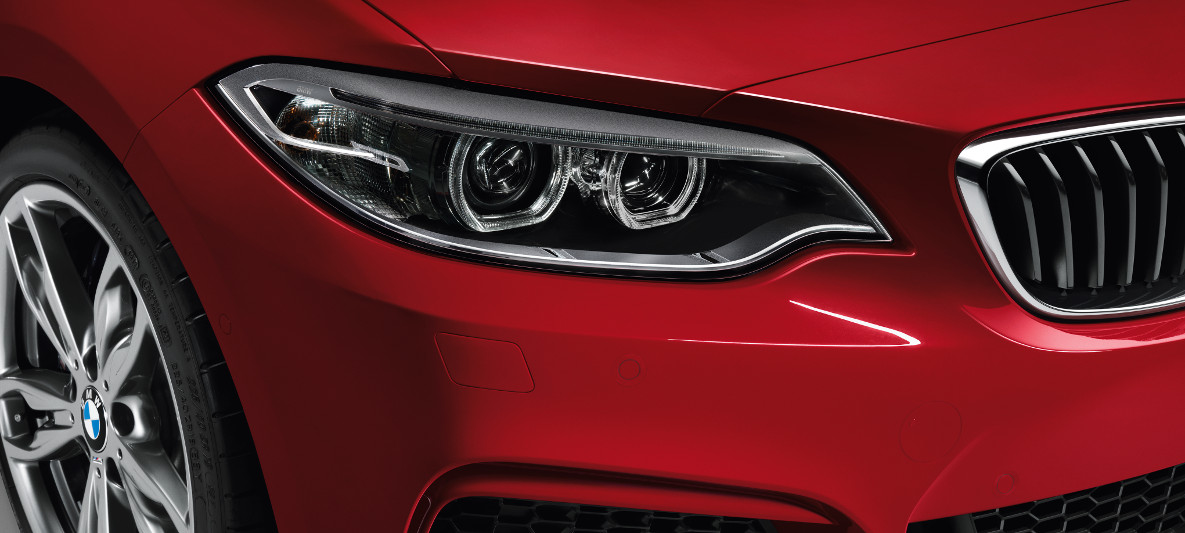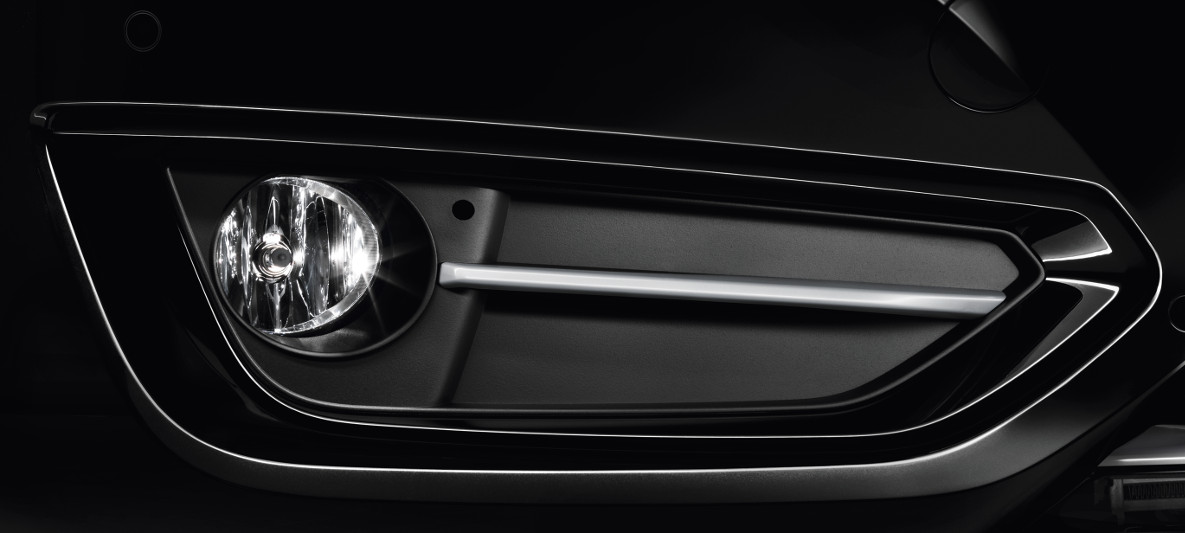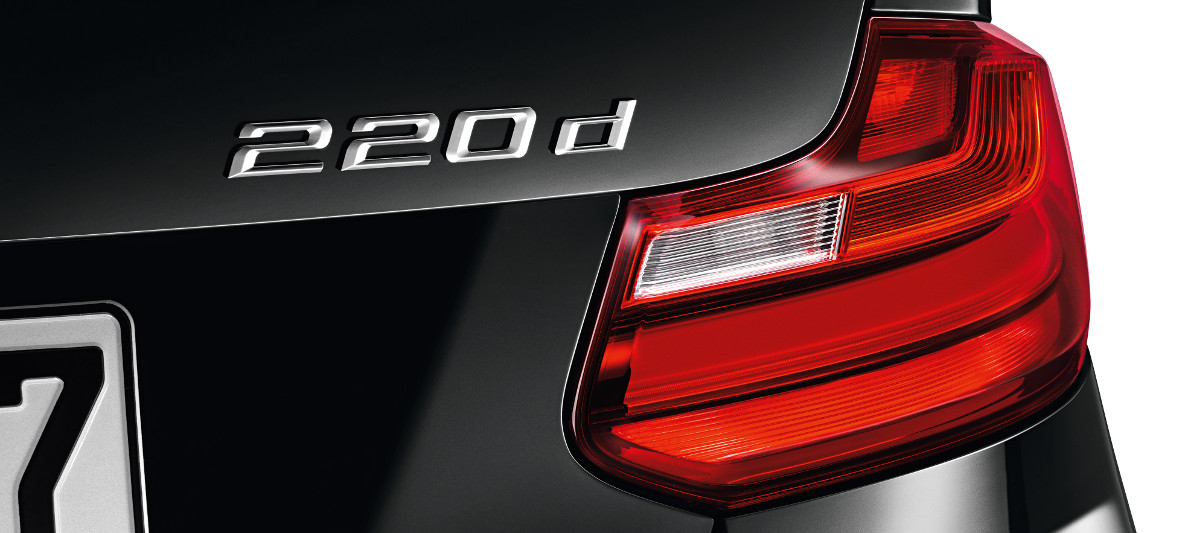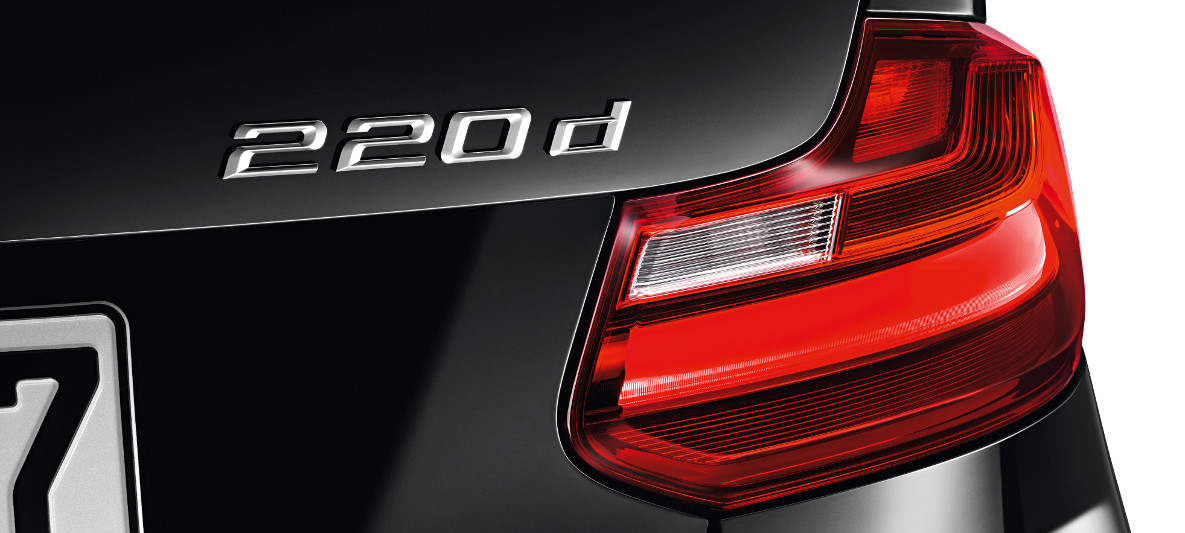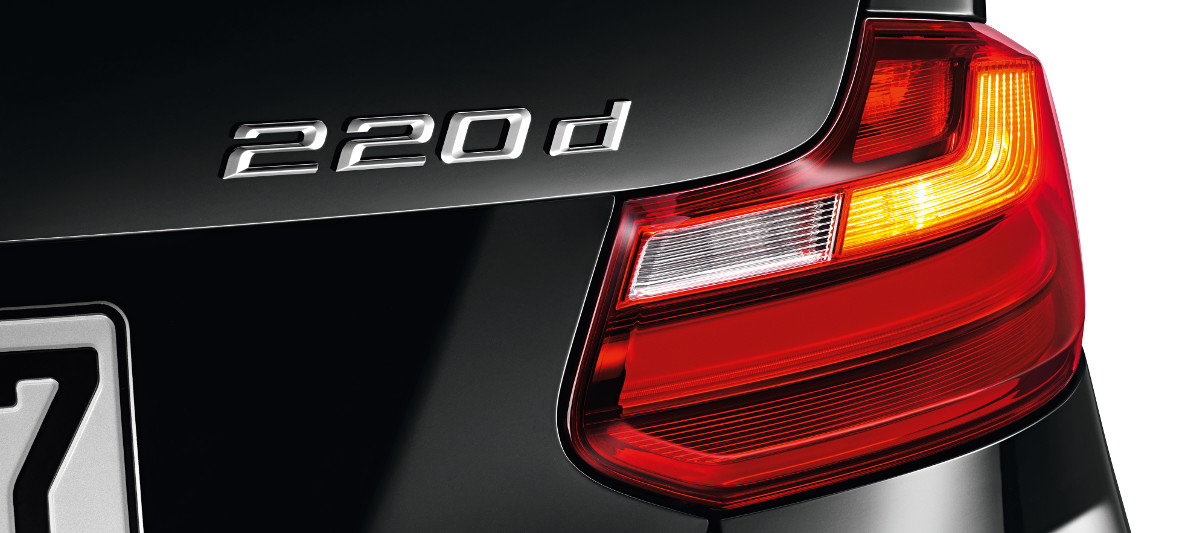 LIGHT DESIGN.
The double-round headlights positioned wide on the vehicle's exterior help you concentrate on what's important, the road. Their horizontal shape makes the front seem wider. Their appearance is concentrated and focused. Different surface light reflections give the vehicle a fresh, vibrant look that's amplified by the three-dimensional elements in the optional xenon headlights. The rear lights impress with wide, L-shaped, red LED light bars, giving an air of self-confidence, whichever way you look at it . Their monoblock design makes them particularly striking and lends them a unique effect by day or night.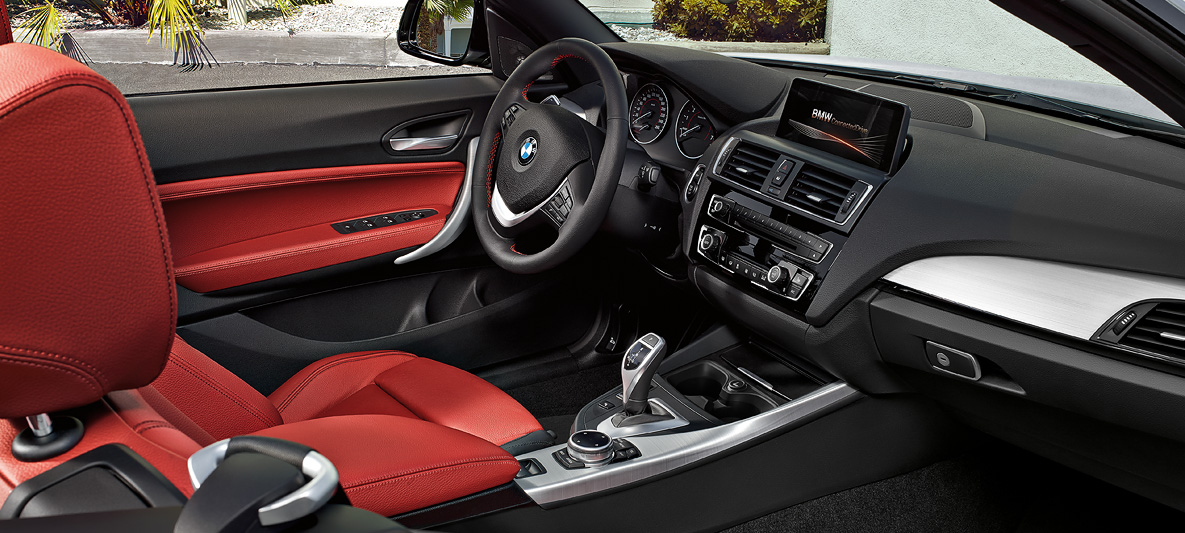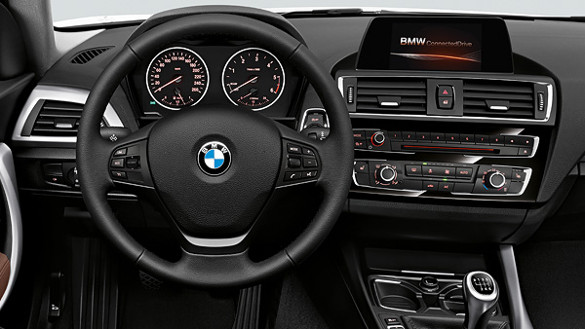 INTERIOR DESIGN.
The BMW 2 Series Coupé offers conformity for the nonconformist. When you take a seat behind the wheel, you enter the limelight. This is because the entire cockpit is orientated towards the driver. The asymmetrical centre console is tilted towards you, the free-standing Control Display is optimally in your line of sight and all important functions are always under your control. The coupé-like frameless windows don't interfere with the view. Exciting, overlapping surfaces and dynamic lines carry the sporty exterior through to the interior. And naturally, all this is achieved with perfect workmanship and through the use of high-quality materials.