MAINTAINING YOUR BMW.
Professional, reliable and good value.
Regular BMW maintenance ensures optimum safety and driving comfort - the keys to enjoying your BMW. Aided by our advanced onboard-maintenance system Condition Based Service (CBS*), your BMW tells you when maintenance work or wear-and-tear repair is due.
Sensors on board of your BMW continuously monitor the status of individual wear-and-tear parts and vehicle fluids. The date of your next maintenance check is automatically displayed on the dashboard's InfoDisplay. Relevant service data is automatically transmitted to your BMW Dealership with BMW TeleServices**.
*Older model series are equipped with a Service Interval Indicator (SII). **Comes free of charge with the required options

Read more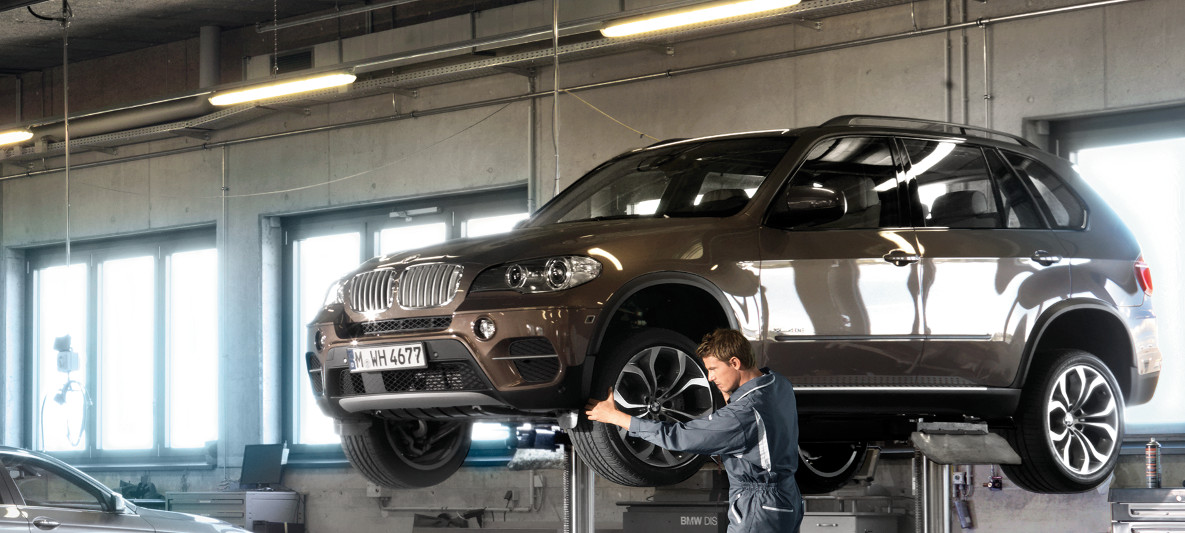 BMW WHEELS AND TYRES.
It is important that wheels and tyres are exactly aligned. A BMW Dealership can fit, balance and align your tyres to ensure that your safety is not compromised. BMW approved tyres feature a tyre mark to verify its compliance according to legislative standards.
Whether you are looking for a BMW spare tyre, new wheel and tyre sets or just general service, our Aftersales Consultants will provide you with any information you require.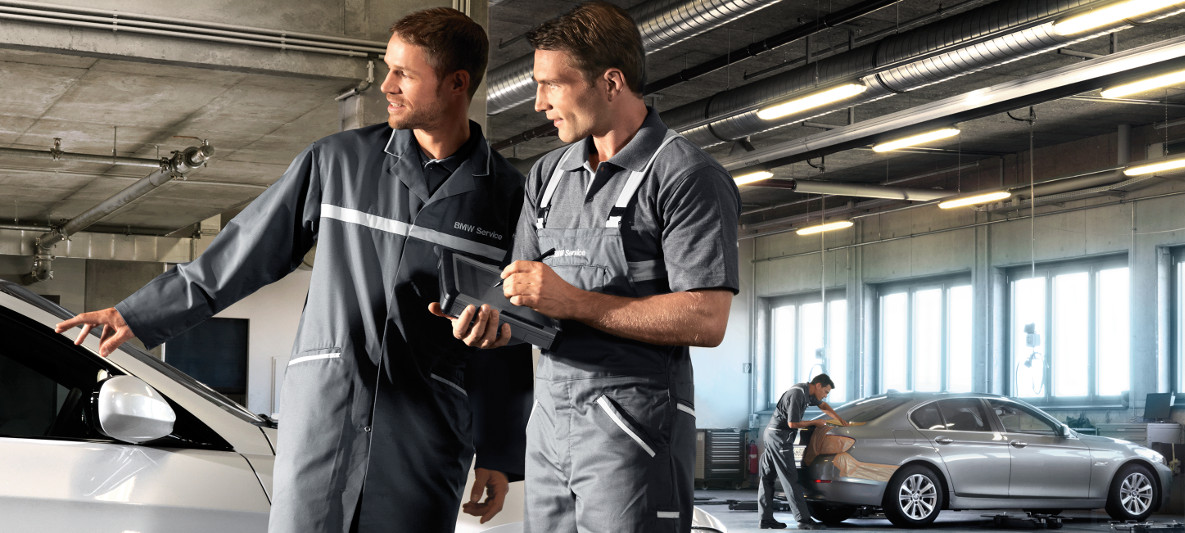 Condition Based Service

Condition Based Service has been offered since 2002. This service is based on the actual status of critical components within each individual vehicle, in other words as its name implies, a condition-based service.

Vehicle sensor technology systems within the vehicle, monitors the wear on various components. These include engine oil, brake pads, brake fluid, micro-filters, spark plugs, and coolant and alert the driver as to when it is necessary to visit the dealership.

Not only do these systems result in increased vehicle safety, through constant monitoring for component wear and tear, but they also lead to lower cost of ownership through the effective extension of service intervals.

Customers will now have the opportunity to book their vehicle in for the Performance Service While You option and wait for their car while it is being attended to.

For further information regarding CBS or to schedule an appointment please contact your nearest BMW Dealer.


BMW Oil Service

Your BMW Service Centre replaces the oil filter of your BMW with an Original BMW Oil Filter tailor-made for that engine. This fulfils the high requirements of modern synthetic oil and, though its extraordinary filtering and sealing qualities, provides protection for the engine of your BMW. The old oil is replaced [depending on NSC] by high-quality Original BMW Engine Oil and you benefit from reduced fuel consumption and longer intervals between servicing appointments. Replacement of the microfilter is also a part of a BMW oil service. The Original BMW Microfilter cleans the air in the interior of your BMW and lets you breathe freely. This is particularly helpful to people suffering from allergies.

The service at a glance:

• Expert replacement of oil filter and microfilter
• Replacement of engine oil
• Environmentally-friendly disposal of used oil and old filters
• Resetting of the maintenance system

All servicing mentioned here is carried out by experienced BMW Service experts. Further model-specific servicing may be included at no extra charge. Your BMW Service Centre can supply you with a description of the services on offer.