OPEN FOR CAREFREE DRIVING PLEASURE.
Comfort & safety in the BMW 2 Series Convertible.
Enjoy the freedom of open-top driving pleasure and let the numerous assistance systems in the BMW 2 Series Convertible take care of the rest. They guarantee optimum visibility and the best-possible support. Ingenious loading and storage functions provide help in stowing even the bulkiest of objects. And thanks to the comprehensive range of offers from BMW Service, you remain worry-free even when maintenance and repairs are necessary.

Read more
ADAPTIVE HEADLIGHTS.
Thanks to their sophisticated ability to adapt, adaptive headlights with variable city and highway light distribution, including cornering lights and adjustable Bi-Xenon headlights, ensure the optimal illumination of the road ahead.
The driver can see deep into the bend ahead as soon as they turn the steering wheel, especially during night-time driving. To improve short-range visibility, the cornering lights are automatically activated as soon as the indicator is switched on or the steering wheel is turned – even when the vehicle is at a standstill. Adaptive headlights ensure optimum road illumination in every driving situation, significantly increasing active safety.

THROUGH-LOADING SYSTEM.
When the entire rear-seat backrest is folded down, a large practical
through-loading gap, which is 450 mm wide and 246 mm high, becomes available for the easy transportation of longer objects, such as sport equipment.
The back of the rear-seat backrest then acts as a storage surface. When the soft top is closed, for example, two golf bags can be transported, and when open, long objects can be accommodated thanks to the large through-loading gap.

BMW SELECTIVE BEAM.
BMW Selective Beam makes driving at night more comfortable and safer. It provides excellent visibility in the dark without dazzling other drivers.
The system detects other road users and selectively excludes them from the high-beam headlight distribution. A headlight range of 400 m ensures early detection of risks and improved directional tracking.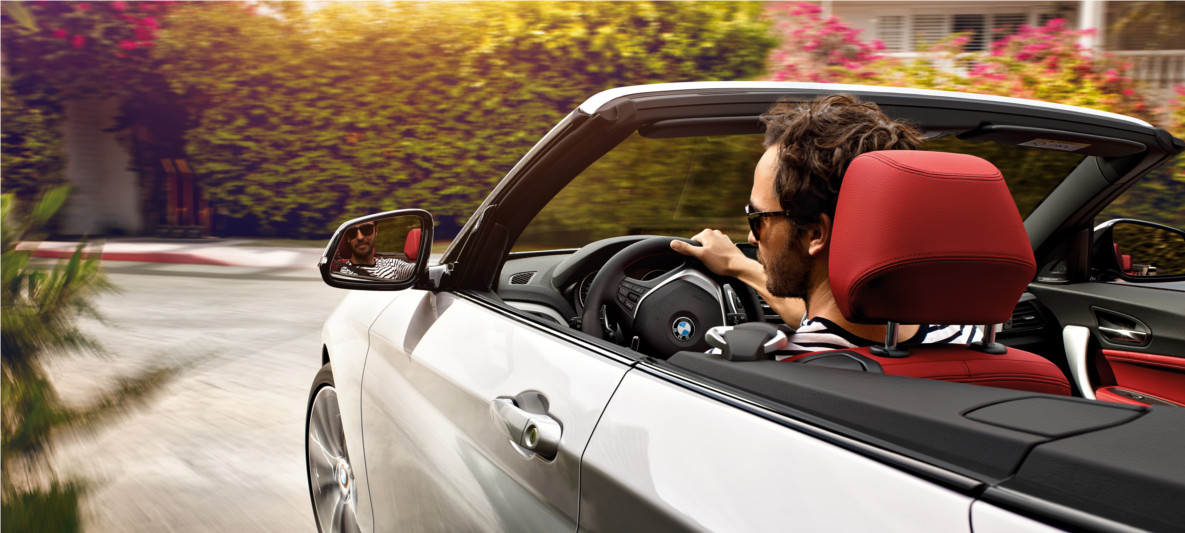 SERVOTRONIC.
Enjoy optimal power steering support in every driving situation with Servotronic. It adjusts the power steering to suit the current speed, delivering a direct and precise steering response at high speeds.
It also ensures supreme comfort by minimising the physical effort required for steering, as well as maximising agility when parking, manoeuvring or navigating narrow or twisting roads. A control unit uses electronic speed measurements to determine the necessary power steering support for every driving situation. An electromagnetically controlled valve in the steering hydraulics allows fine power steering adjustments to be made that are far more precise than with conventional power steering systems, which are guided by the engine speed. This means that less physical effort is necessary for steering at lower speeds. As speed increases, however, the steering support required is reduced continuously so as to ensure more direct contact with the road and therefore optimum directional stability.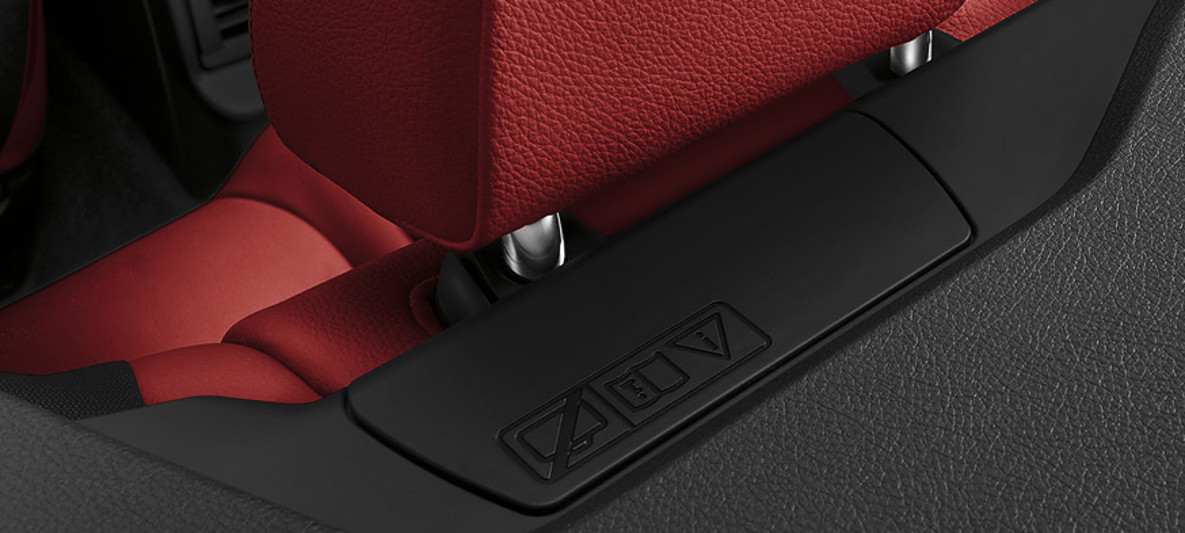 ROLL-OVER PROTECTION.
The inconspicuously integrated and fully recessed roll-over protection system effectively enhances the vehicle's passive safety. Should the vehicle ever overturn, the roll bars, which then automatically extend, protect the vehicle occupants in conjunction with the reinforced windscreen frame.
The system's special roll-over sensors cause the two roll bars, which are flush-mounted behind the rear headrests, to extend within fractions of a second and snap into place in a form-fitting manner. They also trigger the belt tensioners via the airbag control unit, offering the vehicle occupants state-of-the-art safety. The fully recessed way in which the roll-over protection modules have integrated into the vehicle ensures that car's elegantly dynamic design is in no way impacted by unaesthetic elements.

COMFORT ACCESS.
The comfort access system is innovative and easy to operate, making it possible to open the vehicle doors and start the engine without having to use the car key.
The key, which may be in a trouser pocket or briefcase, is automatically recognised upon approaching the car. Once the door has been automatically unlocked, the driver can get in and start the engine by pressing the Start/Stop button. The comfort access system relies on key authentication to ensure security.

SERVICE FOR YOUR BMW.
When you buy a BMW, you opt not only for unbeatable dynamics and driving pleasure, but also perfect service and comprehensive care. After all, nobody knows your BMW better than the professionals at your BMW Dealership.
Whether it's maintenance or inspections, repairs or car care, you can rely on the first-class skills and knowledge of our specialists. We ensure that your BMW is always in top condition with our made-to-measure servicing and repair offers, enabling you to look forward to maximum driving pleasure at all times.

BMW Motorplan

With BMW Motorplan you can enjoy driving pleasure to the full extent. Now and for a period of your choice, you don't have to waste a moment thinking about the cost of maintenance, inspection or wear & tear. With BMW Motorplan, this work is covered for both new and used vehicles – Original BMW Parts included.


BMW TeleServices

Oil change, vehicle check, new brake pads are appointments you no longer need to think about. Your BMW knows when and what services it needs and sends the vehicle-related service data automatically to BMW. Your preferred BMW Dealership then gets in touch with you right away. If you do not need this service, it can be deactivated at any time.


Condition Based Service

The intelligent maintenance system Condition Based Service (CBS) permanently monitors oil levels and the degree of wear and tear on individual components. It analyses this data and tells you when a service is next due. The iDrive Control Display gives you exact information on which component needs a check. So you can plan your service appointments well in advance and avoid any unnecessary maintenance work.


BMW On Call

In expert hands round the clock: 365 days a year, 24 hours a day. BMW On Call makes sure you're well taken care of in emergencies. In case of a breakdown just contact BMW On Call and you will get roadside assistance via telephone or on-the-spot. In the event of an accident, the specialists from BMW On Call are there for you and take care of the police, emergency services, towing service, repair service, insurance and even more.